Find quality remote jobs and make the world your office.
There are so many amazing jobs out there! So why should you be bound to just one place, one city, one country? Check out GoRemotely, the biggest platform for remote jobs, and find a job that will give you the lifestyle you've always dreamed of!

Talent has no borders. Amazing jobs, and people, can be found in the most unexpected of places.

Featured Remote Jobs
No matter where your talents lie, we will pair you with the best employers possible. We hand-pick every listing on our website, making each selection a guaranteed opportunity for reliable and quality work.
Our catalog of available work is updated every day. That way, all the information you see is verified and up to date. You can always see the latest offering that might be the hand-in-glove fit you've been looking for all along.
In terms of diversity, you will be able to seize opportunities to work with virtually anyone in the world. You can find remote IT jobs, graphic designer gigs, chances to work as a caretaker or restaurant manager, and so much more. On GoRemotely, you may pick the finest jobs that the USA, UK, Germany, France, Japan, and so many other countries offer.
Hire the Best People Anywhere in the World
Finding the best person for the job can be hard. But by using GoRemotely, the hiring process is simple and streamlined. Here, recruiting has been optimized to meet the standards of the modern era of remote work.
All you need to do is post the jobs you need filled and wait for the applications to roll in. It doesn't matter if you're looking for engineers, developers, designers, marketers, writers, or anything between — the procedure is the same for every employer.
What is a Remote Job - Everything You Need to Know
The term "working remotely" gets tossed around with a lot of liberties, so the meaning of the phrase has become a little vague. It often encompasses a whole range of working conditions, many quite similar to one another. Nevertheless, GoRemotely is home to all the relevant occupations that fall under this umbrella term.
Nowadays, this is just a synonym for working at home on a computer. But when talking about working remotely, people might refer to one of several kinds of work, all of which we will explain below.
Work Remotely Jobs
In its original meaning, these positions describe working outside of the office. Today, this mainly refers to people working virtually, i.e., over the computer, without having to come to an office space.
Some jobs, however, entail traveling. In the case of Regional Salespersons, for example, remote workers need to go from one place to another, working on the road for the most part.
GoRemotely will allow you to access a vast array of jobs you can conveniently do at home and the ones that provide an opportunity to travel to various countries.
Remote Work From Home Jobs
These and the above-mentioned jobs overlap quite a bit. Working from home can obviously include a job done over a computer, but it might also involve working over a phone. Work from a home office also applies.
Work from home is among the most popular forms of jobs you'll come across on the internet. Rest assured that GoRemotely will go the distance to find the home job you want.
Remote Jobs Online
This category is quite self-explanatory. Whether you're an online teacher, an online administrative assistant, or any other professional, all of your work is performed through the internet. As you might imagine, home-based jobs are predominantly done online.
GoRemotely is well aware of how highly sought after online work is. It's convenient and offers a massive amount of remote employment opportunities. This is why our platform boasts an incredibly high number of excellent remote work opportunities for this exact kind of work.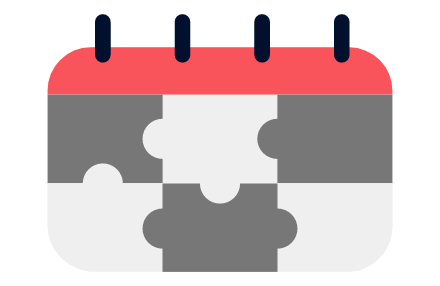 Flexible Jobs
Flexible can mean a lot of things in the case of work. In a nutshell, it signifies any job that doesn't stick to the traditional 9-to-5, five-days-a-week schedule.
Do you have the option to show up for work later or earlier and stay accordingly? Is it more of a part-time gig? Does it have plenty of leave options? All of these fall under the moniker of flexible.
Life today can get hectic for many of us, and a rigid work schedule hardly accommodates the ebb and flow of our schedules. For that reason, GoRemotely makes sure to provide remote job opportunities that suit your lifestyle.
Telecommuting Jobs
If you're wondering what is telecommuting in its exact terms, telecommute jobs (a.k.a. telework) basically imply doing your work over the phone or the computer (the internet, to be a little more precise).
The amount of work done this way might vary from one employer to another since some companies prefer to make this a part-time arrangement.
Not needing to commute saves precious time. And finding the kind of work that allows for staying home has never been easier than with GoRemotely.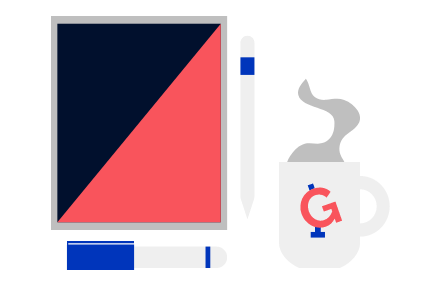 Remote Freelance Jobs
Freelancers are essentially self-employed. They decide when they're available for hire, and they create their own working schedule (for the most part). Who they work for depends on the position, as they might have a regular employer or shift from one to another, depending on the market.
Nine times out of ten, the only restriction a freelancer has for their project is a deadline. More artistically inclined vocations (graphic designers, illustrators, etc.) often make use of freelancers, but it's also common in other professions.
Freelance work is a widely popular concept in today's busy world. GoRemotely has the tools you need to locate the perfect employers.
How to Find Remote Jobs Best Suited for You?
As wonderful as it is to work remotely, landing the ultimate remote gig isn't exactly easy. As you'd expect, a lot of people have caught on to how beneficial working remotely is (we'll discuss that later), so competition is plentiful and fierce. A remote job search can thus become difficult at times.
It's really a different landscape than regular job hunting, so you should enter the fray with some know-how. Luckily, GoRemotely has a few veteran remote workers in their ranks that can enlighten you on how to find remote work jobs you will love.
Here are a few pointers on how to lock that perfect remote job you've been dreaming of for so long.
Know What You Want
Before you even begin rifling through the listings, you need to be certain about what you're looking for. Are you up for being a freelancer or more of a full-time employee? Do you prefer working 100% remotely, or are you fine with making occasional commutes?
You need a definitive answer to all of these questions if you want to find remote jobs that suit you. That's only one side of the coin, however. You also need to know what you want to do. For example, are you looking to work as a content writer? Would you lean more toward email marketing or SEO?
Once you've got a grip on your wishes, you'll have a much easier time finding the ultimate job. Remote working sites usually let you look for work based on keywords, so make sure to use any that relate to you when looking for online remote jobs.
Polish Your CV
Employers looking for remote workers usually receive an enormous amount of applicants. Seeing that they're supposed to run through every single one, they don't have the time to read a novel-size CV that's filled with irrelevant work experiences.
If you send an exhaustive worker biography teeming with jobs that have nothing to do with your desired job, don't expect proposals any time soon.
Instead, being to the point will be much more appreciated. Go over your CV and determine how relevant it is to work at home jobs for which you are applying. If you see something that employers needn't know about, exclude it from the version you'll be sending.
Speaking of which, here's another useful tip: keep several versions of your CV for different kinds of jobs you're looking for. It's a masterful time saver. But don't cut too many corners! Noticing that someone sent you a copied cover letter is easier than you think. Make them more personalized to catch the employer's eye.
Look into the Company You Like (Remote Onboarding)
When you come across offers for various remote online jobs that look appealing at first glance, before you jump the gun, make sure to check out the employer. There is one key point you need to inform yourself about to make your life and your life much easier.
The point we're aiming for here is to learn if the company offering this remote opportunity is partially distributed or fully distributed. The word "distributed" refers to a business lacking a central office where employees go to work.
Fully distributed companies typically start out as such, and thus they have tons of experience with onboarding remote positions and workers. Partially distributed ones, however, normally integrate remote employees much later in their development, and their onboarding tends to be lacking.
So, whenever you see a company that's to your liking, find out what their onboarding process is like before you proceed.
Every Outcome is Useful
Remote workers want to get the job; this much is obvious. But when you focus on that singular goal, rejections will only hurt you. And we understand – nobody likes being turned down. However, there is always something to be gained, whether you get the best remote jobs or if you don't get anything.
What you need to do is readjust your thinking. Even a rejection means that you were at least noticed. Maybe the employer that passed on you now will consider you down the line. Or perhaps they could recommend you elsewhere.
This is the beautiful concept of networking in action. You'll make more contacts, making you more prominent on the market. And people having you in mind is half the battle.
Remote Jobs From Home - Six Reasons to Work Remotely
Some of you might be scrolling through this page with a question, "why would I even bother working remotely? What's the hype?"
Remote work certainly wouldn't fit everyone's tastes, to be sure. But it does come with a host of benefits most people greatly appreciate.
Let's take a look at what makes remote working so wonderful.
1. Flexibility
We'll start off with the most glaring of all perks relating to work at home jobs. Fixed working hours in an office where you have to be for the entire duration (excluding breaks) has a tendency of pushing out any extra time you would like – or need – to have. And if you simply must devote yourself to a project or if, let's say, a family member needs your care, then we all know what goes to the chopping block – sleep.
Numerous remote working statistics indicate this to be of vital importance for the general productivity of the worker. You're free to work at your own pace, taking brakes as often as you like, depending on the type of remote jobs. The only important thing is that enough work is completed by the end of the day. So you might accomplish your daily goals faster and, therefore, have more time for something else.
2. Reduced Stress
A lot of us dread the daily commute. Perhaps it involves a lot of traffic. Maybe it takes a long time to get there, which only takes away more time from your day. And terrible weather doesn't quite help make things less stressful.
Those who work remotely, especially remote freelance writing jobs, can go to a lovely diner near their home and type away at their keyboards. Or they could just kick back where they live, play some music, make a little food, maybe some nice tea, and get cracking.
Spending time in a comfortable environment obviously removes a lot of stress. And we all know how stress can ruin your effectiveness. This is why working remotely can prove much healthier than commuting.
3. No Interruptions
We all know that office work can get a little noisy. With colleagues all over the place, chatting, talking about a project or a task, or whatever, is hardly a surprise. With remote jobs, there are no colleagues, meaning no distractions can interfere with your work.
Meanwhile, when you are your own company, you can focus enough to perform your duties effectively. With a little discipline, a remote working person may actually power through their tasks faster and better than any commuter.
The only hurdle is, as we've just hinted at, having the willpower not to get distracted by the internet, TV, or any other leisurely activity at your disposal at home or nearby. But if you get a handle on yourself, you'll see your productivity skyrocket.
4. Save Money
With work at home jobs, your spending becomes fewer. It's a case of plugging minor leaks resulting in surprisingly high savings. What does that mean? Well, gas money comes to mind. Or bus/taxi fare for some. While innocuous at a distance, these spendings pile up and end up costing quite a bit.
A more immediately noticeable example would be moving to another state or country. If you migrate to a place where living standards and the rent are lower, you'll quickly feel how much it pays off to work remotely.
5. Remote Jobs Hiring - More Opportunities
As a commuting employee, the amount of potential jobs for you is limited by distance. Nobody in their right mind wants to travel for three hours in order to work.
However, entering the remote work market essentially opens the door to the entire world. You could see a job opportunity to work with people from Japan, Germany, Spain, India – the list goes on. Remote opportunities are numerous and diverse, with lots of options for remote jobs with no experience as well.
The job of your dreams could very well be just beyond your physical reach. But remote work extends your hands to grab that golden opportunity.
6. Relief for Introverts
Introverts have it pretty tough in office spaces. They often struggle with interpersonal communication or being in the company of many people, which is, unfortunately for them, a very important part of creating a well-functioning team. It commonly leads them to feel guilty for being the way they are, which is horrible.
Many introverts, therefore, enjoy full time or part-time remote jobs done from a place where they can unwind. This doesn't necessarily mean that they won't interact with anyone in any way, but they are way more comfortable being with their own thoughts instead of being in an office with everyone else's.
A lot of more reclusive people will gladly chat with people online, which is a breeze if you work over a computer.
Frequently Asked Questions
What is meant by remote jobs?
The term "remote working" involves a wide range of jobs. The main connector between them is not having to go to a traditional office/workspace every workday.
Whether you travel abroad, work from home, or go to a coworking space, be it part-time or full-time, or with flexible hours, it all falls under the category of remote working.
In layman's terms, remote working means conducting work from anywhere you see fit independently.
What skills do I need to work remotely?
Working remotely doesn't mean you would need fewer skills to get the job done. A remote working position may entail the same skills that a regular office job would.
Apart from the basic skillset that each position requires, those who are looking for home-based jobs need to possess the following skills as well:
Self-motivation and dedication
Outstanding writing skills
Proficiency with digital tools
Ability to work independently and without supervision
Adaptability, collaboration, and impeccable focus
Organizational and time-management ability
Is working remotely a good idea?
Whether working remotely is a good or bad idea depends on each individual's characteristics and working preferences.
For introverts, yes, working remotely is an absolute blast. Extroverts, however, may find difficulties coping with the loneliness that comes with working away from the office and other co-workers.
Therefore, it's safe to conclude that working remotely is a good idea, depending on the circumstances.
How do remote workers get paid?
Remote workers can receive salaries in a variety of ways, depending on their contract situation. This means that freelancers, part-time, and full-time workers may receive their wages differently.
Many employers opt to pay remote workers once a month to avoid unnecessary costs, while others may do so fortnightly — it's all a matter of agreement.
When it comes to the how, though, employers tend to select either PayPal or Payoneer as a payment option, or as a last resort, Bank Wire Transfers or ACH Transfers.
What are the best remote jobs?
What one considers the best remote job depends from one person to another. Some like to work from home, others prefer coworking spaces, while others want to work abroad or travel from one place to another.
Nevertheless, remote working positions like graphic designers, promotional video makers, freelance writers, email marketers, and translators are among the most popular, mostly because of the ability to work from home.
What are the best paying remote jobs?
In today's modern society, remote working positions have become quite frequent and highly sought-after, especially among the young populace.
Having said that, the demand for remote working positions increased even further in the midst of a worldwide pandemic.
Here at GoRemotely, we offer some of the finest jobs currently available on the market. Let's take a look at which ones are best-paying:
Do note that remote jobs salaries may differ from one company to another, as well as the daily tasks and obligations for each position.